How does a parent cope with the terrible task of comforting a child with cancer? My Tiny Warrior is a book written by a childhood cancer survivor whose own child had to fight the same disease.  
No parent should have to watch their child suffer, and they certainly should not feel alone while they do. It's often hard to find the right words to comfort your child when your heart is in tatters. Sometimes, all you can do is put one foot in front of the other. 
The Book 
I am a childhood cancer survivor, I've adopted a survivor, and I've watched my youngest baby fight this awful disease. My Tiny Warrior is an educational picturebook I wrote for parents to read to children who are fighting for their lives. The book contains true inspirational stories and resources for parents, as well as beautiful illustrations to inspire their children. 
The Goal. 
I want to send as many free copies of My Tiny Warrior as possible to families who are fighting childhood cancer. They will be delivered to pediatric oncology wards, schools and community centres across the country with a simple message: you are not alone. 
I aim to raise $ 5,000 to cover the cost of publishing, printing, and sending out approximately 400 copies of My Tiny Warrior to families in need. I will leave my goal open-ended so that every penny I receive after this goal will be put toward donating a book to a family with a child battling cancer.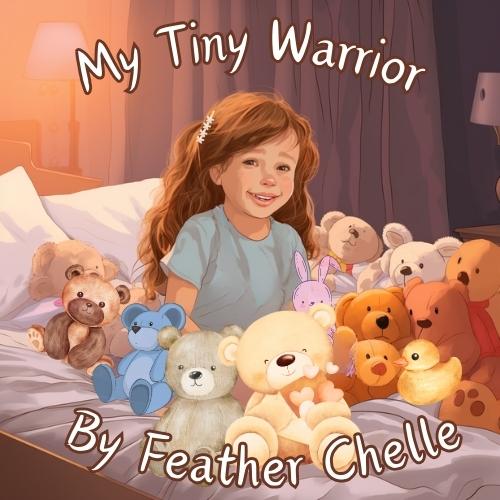 My Tiny Warrior Fundraising Campaign
Are you a family in need of comfort and support? Do you work with or know a family in need of comfort and support? Sign up here to register for a FREE copy of My Tiny Warrior, and when the book is finished, we'll mail one out to you!
10% of the proceeds will be donated to each of the following charities:

Art for Eyes: Raising awareness about retinoblastoma and fundraising for prosthetic eyes through inclusive art programs and creative events!
Camp Discovery: There are many benefits to Camp Discovery. The main purpose of Camp Discovery is to provide these wonderful children a fun and "normal" camp experience, an experience they would not be able to get at a traditional residential camp. Other things take place like learning new skills, individual growth, and personal development. Speak with any of our long time volunteers and they could all tell you wonderful stories of what they have seen and experienced at Camp Discovery. During Camp Discovery children will experience perhaps the best week of their life by swimming, fishing, climbing, canoeing, laughing, dancing, singing, horseback riding, and simply being with other people who can relate to their situation.